If you are an adult or a parent seeking to help your child improve their subject knowledge and looking for a private tutor, here 8 qualities you must see in your home tutor. A home tutor or online tutor is the best way for you to achieve your goals.
Choosing the best home tutor can be a hectic job but you can find it easily with little attention. In this post, you will know the things to take care of while hiring a private tutor that can fit your need or your child's need.
You will find a lot of tutors around your location but are they perfect for you or your child? Let's check out the checklist for hiring a tutor.
Qualities you must see in your home tutor
1. Tutor's Qualification
The first thing you must see - is your tutor enough qualified for the age group and the level of the subject you are looking for.
The different age group of students needs tutors who are qualified for those age groups. A tutor who teaches primary school students needs a certain kind of patience, sincere love for teaching, vocation and qualities dedicated to school children. If the student is in higher grades, then the tutor should be truly specialized in the subject matter at hand. You should find a tutor who has graduated or mastered the subject or course you are looking for.
2. Tutor's Verification
Everything is later but the first priority is your or your child's safety. Once you are satisfied with the identity of a tutor, you can approach him/her for the next process. So, what you can ask a tutor to verify?
Any Identity Card (Govt. Authorized)- like Voter ID/ Aadhar/ PAN/ Driving License/ Passport
Any document or Certificate that proves Educational Qualification
It's safer if you hire a tutor from any agency for less hassle, more safety, and you can get a well-trained home tutor.
Your child's safety is important thus never leave your child alone with the tutor. At least for the first 10-15 sessions, there should be someone in the family with the tutor.
For safety, more than 83% of educated parents prefer online tutors rather than home tutors.
3. Tutor's Experience
As a student or parent, you will get value for your money only when the teacher is enough experienced in the stream or subject you are looking for and he/she is enough knowledgeable to add value.
Is it the best thing to check if the tutor is experienced or not? Always ask for a Demo Class. During this Demo Class, you can check his/her expertise and subject knowledge and whether the way the tutor explains things to you, will work for you or your child or not.
During Demo Class, you should ask as many as questions you can ask related to the topic or subject you need a home tutor. At Tuitionpad, we always encourage students to ask their doubts as much they can and parents to be present with the student during demo class, so they can observe how this tutor is in all aspects that matter.
4. Communication Skills
Communication skills are not directly linked to the subject knowledge and student's performance but nowadays most parents are concerned about the tutor's communication skills and English proficiency.
A tutor is ideal for students. The student follows the footprints of the teacher. If somehow you have hired a tutor that doesn't have good communication skills, somewhere this will affect your child's communication also. So, when you hire a tutor, must check your communication skills.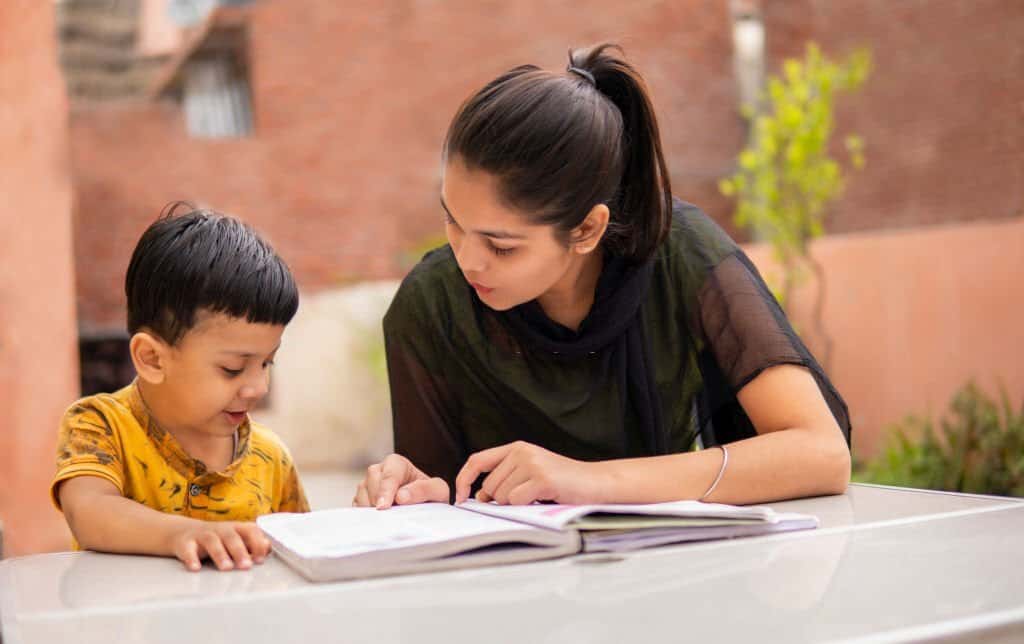 5. Sense Of Humor
As a student or a parent with your home tutor, you generally need to deal for a longer time, hence a good sense of humor is much needed. Your tutor with good humor not only teaches you the inner workings of a particular subject but also keeps you motivated and inspired.
He/She will never mind when you or the child is an enthusiast learner and wants to know the subject in deep or asks related doubts. He/she will make you or your child more creative and at resultant, you will learn more with fun.
6. Tutor's Compatibility with Student
For the best outcome, there should be a good connection between the student and the tutor. When you hire a home tutor or online tutor, you must see in the demo class how much the tutor is able to connect with the student.
When there is a strong connection, it creates compatibility. This benefits both sides as a student will learn more and focus on the subject well.
7. Passion for Teaching and Positive Attitude
A passionate educator can make a difficult subject truly fun. Your tutor must be passionate about the teaching stream and should enjoy doing his/her job, then only he/she can solve the purpose of a private tutor. A tutor with a positive attitude can teach many lessons to you or your child that are limited till exams.
A tutor should know when to motivate a child and how to encourage/ appreciate a child's work. When your child learns from a passionate tutor with a positive mindset, he/she will be happy after every session and do wait for the next sessions.
8. Affordability
Home Tutors in India generally charge Rs. 400 to Rs. 800 per hour, depending on the subject and its complexity, and how far he/she travels. Sometimes these charges may be high as per the exposure tutor have.
Here we have talked about the important aspects to look out for in your tutor or the next tutor you hire. If you are finding any difficulty in finding the best tutor for your need, at Tuitionpad, we can do this for you.
To book a FREE DEMO Class with the best tutor for your need, click on the below button. Find the best tutors with a single click.
The shift from in-person to online tutoring is not just for the lock down, the survey of 2063 users of Bramble says-

-Before the lock-down, 82% of all tutors surveyed said they did no online tutoring and just 6% were online only.

- This figure has dramatically flipped following the pandemic – nearly every tutor (99%) say that at least some of their tutoring work will be online over the next 12 months, with 87% saying that at least half will be online.

- Of those, more than a third (35%) said that their tutoring would be exclusively online.